Nigerian companies, businesses, and digital agencies spend millions of Naira on marketing yearly. But how much of this expenditure really produce expected returns? The returns on your marketing expenditure directly reflect how robust your marketing strategy is and how well you know your target audience. In addition, you must understand the best marketing channel to help you achieve your chosen strategy.
What are Marketing Channels?
Marketing channels basically include various platforms and tools by which your brand can be seen, or you can relate with your target audience. As a digital agency, adopting the right channel can help familiarise your client's brand with the appropriate people, acquire new customers, and engage and retain current ones. There are numerous marketing channels by which you can engage Nigerians to help build a business, and each of these channels serves various purposes. This article focuses on the top 3 marketing channels to engage Nigerians.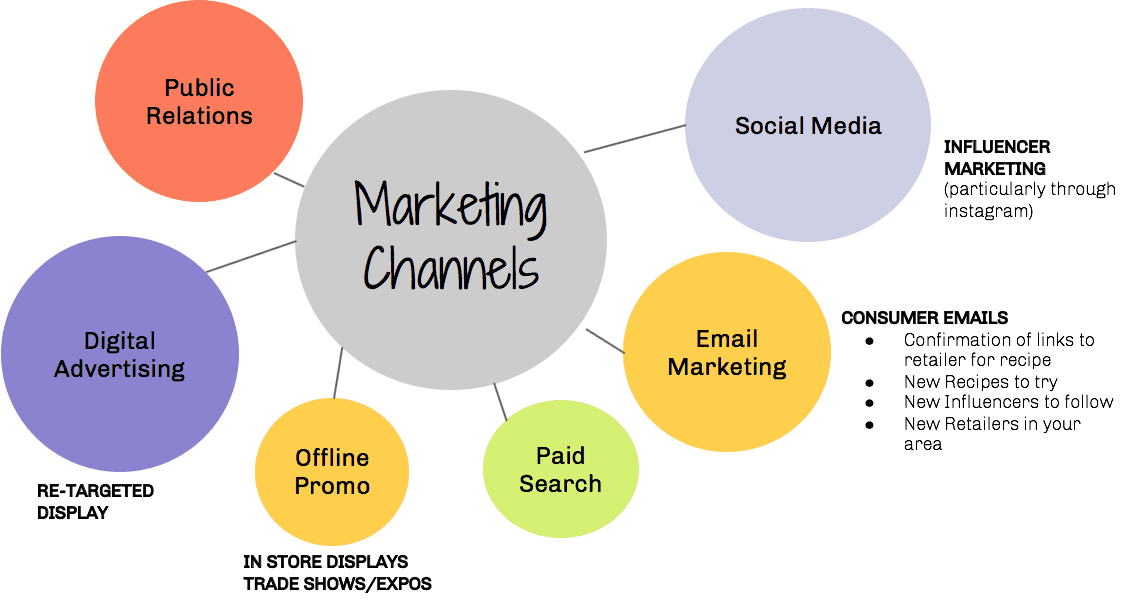 Top 3 Marketing Channels to engage Nigerians
1.) Influencer Marketing
It is nearly impossible to go through social media without coming across some form of influencer marketing. Wherever you look, Influencers are exhibiting their latest acquisitions; gadgets, clothes, cars, makeup brands, etc., and that's just the start. Influencer marketing is a very effective marketing channel that brings the attention of your brand to an extremely-engaged target audience. But what makes this advertising channel so effective?
Generally, influencer marketing adopts a "social proof" strategy to attract people to buy into a brand. That is, people would likely buy a product or service when they hear about it from a trusted source. Usually, Influencers have a large base of engaged and loyal followers who implicitly trust them, listen to their thoughts, and follow their recommendations. In a country like Nigeria, where an average citizen has trust issues and is wary of fakes and scams, there is no better way of reaching your audience than using a trusted figure – an Influencer. Engaging and collaborating with Influencers for your brand marketing means leveraging the trust that such influencers have built over time.
2) Paid Social Ads
Social media marketing is another effective marketing channel for your brand. As of January 2022, Nigeria had roughly 33 million active social media users (source: Statista), with nearly half of this figure visiting and interacting on these platforms daily. This makes social media one of the largest platforms for brand engagement and discovery. For instance, about 10 million Nigerians visit an Instagram business profile at least once daily. 69% of these users visit these business profiles to learn about fresh products from brands.
Paid social media involves targeting a specific audience on popular social media platforms through advertisement or display of sponsored marketing content. Examples include display ads, Pay-per-click advertising, and branded content. Usually, paid social media advertising has a "promoted" or "sponsored" tag near the post.
However, you should understand that every social media platform is different. For instance, Twitter provides short-form content, Facebook has a marketplace for shoppers, Instagram is mostly about visual content, and LinkedIn is the hub for networking specialists and professionals. As a result, paid social media marketing strategies on each platform differ and should be based on the audience and campaign.
3.) Direct Marketing
This marketing channel involves communicating information about a brand or service directly to the customers. It allows marketers and agencies to target specific customers with tailored promotional messages. Brands will likely experience high conversion rates when they send direct messages to people who most likely need their products or services.
Common examples of direct marketing strategies in Nigeria include text messaging, calls, emails, newspapers, flyers, and outdoor advertising. Unlike most marketing strategies that seek to inform prospects about a brand's products, direct marketing mainly aims to convince the customer to take a specific action. This is achieved by offering calls to action (CTAs) that propel the recipient to act. Examples of these CTAs include: purchase from us, visit our store today, call us for more info on our products, etc.
Conclusion
Various marketing channels produce multiple benefits and results, but most businesses and digital agencies can find ways to employ these channels in their marketing strategies to achieve business goals. Target audiences are usually widespread and will require several touch-points. Therefore, you can adopt several channels and use them for the various stages of the customer journey. However, regardless of the digital marketing channel you adopt, be mindful of how you use it. One business or brand differs from the other. It is essential to locate your potential customers where they are and meet them there. By conducting due market research, you can achieve your market strategy goal.
In conclusion, influencer marketing has come to stay, and it will only keep growing in the coming years. E-commerce brands and digital agencies can profit from working with influencers, irrespective of their marketing goals. Influencers can help raise your brand awareness, improve your following, reach your target audience, and ultimately make more sales. This is where Buzzbite comes in with its robust influencer marketing strategy for businesses and digital agencies. Regardless of your brand's current state, today is a great day for us to take your business to the next level with our top-notch influencer marketing strategies.